How to Clean Sash Windows
If you're lucky enough to have fully working sliding sash windows, you'll be more than aware of how crucial it is to keep them operating and looking at their very best at all times. So, if you're wondering how to go about cleaning your sash windows thoroughly, you're in the right place!
Cleaning sash windows – where do I begin?
Firstly, always try to clean your windows on a cloudy day rather than on a sunny day. This is because the sun tends to dry the window too quickly, which can leave unsightly water streaks.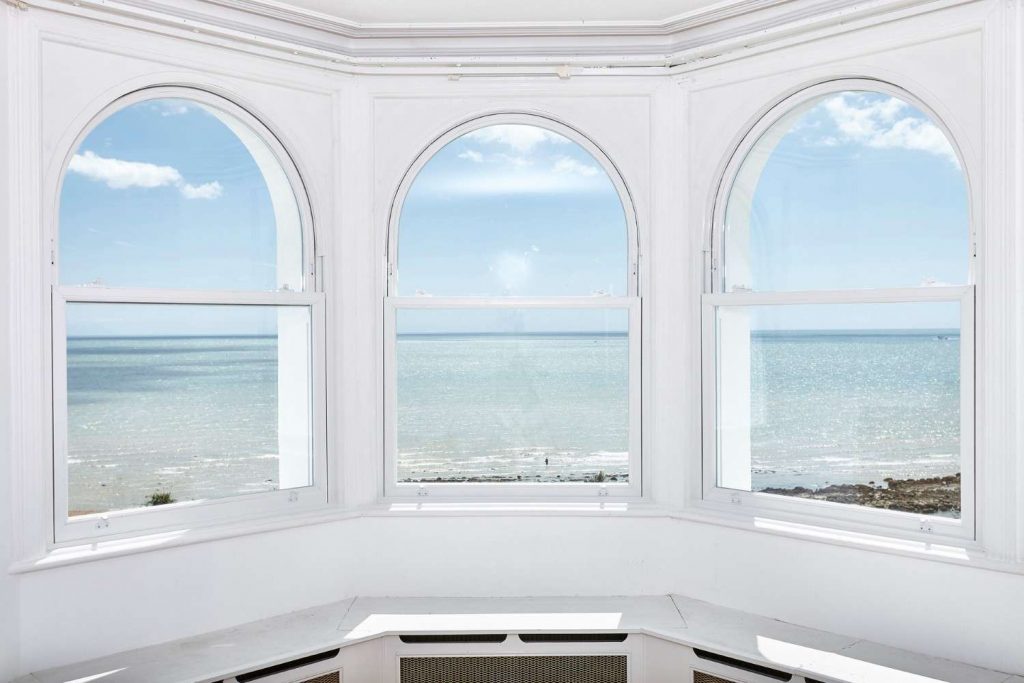 How do you clean wooden sash windows?
The inclusion of timeless timber sash windows are many homeowners dream, however, it's important to bear in mind that they will require a lot more upkeep than their modern uPVC counterparts.
Safety should always come first, so, if you feel like you're putting your safety at risk at all it's time to call in a professional window cleaner. Although, if your sash windows are in full working order there should be no need to put yourself at risk to clean them – your arm should be the only part of your body that ventures outside. So, for traditional double-hung wooden sash windows, simply follow these 8 steps to gleaming timber sashes:
Remove any built-up dirt with a brush or vacuum
For the inside, use a glass cleaner and a micro-fibre cloth
For the outside, use a soft cloth/sponge and a mild solution of soapy water
Pull both sashes down fully and clean the top half of the outer sash
Now position the inner sash halfway up and clean the top half
Now push both sashes up fully and clean the lower half of the outer sash
Now position the inner sash halfway down and clean the bottom half of it
Use a wet, soapy cloth to remove any dirt or grime from the frames, making sure they're dried afterwards to remove excess water.
Regularly cleaning your original timber sash windows allows you to thoroughly check over their condition and address any common issues, such as rotting timber or fraying cords. If your classic timber sash windows have deteriorated beyond the realms of repair, it sounds like you need to consider uPVC sash window replacements.
How do you clean uPVC sash windows?
Able to accommodate heritage and conservation renovation projects with ease, uPVC vertical sliding sash windows are much easier to look after thanks to their easy tilt feature. Available in three award-winning styles, each one allows for both sashes to tilt inwards. Cleaned in half the time of traditional timber sashes, follow these 4 easy steps to gleaming uPVC sliding sash windows:
Remove any built-up dirt with a brush or vacuum, e.g. hinges, handles, etc.
Thoroughly clean the inside with a glass cleaner and a micro-fibre cloth
Tilt the sashes inwards and clean the exterior glass with a soft cloth/sponge and a mild solution of soapy water
Gently wipe over the window frames and hardware with soapy water and a damp cloth, paying close attention to areas of the window that are susceptible to grime build-up.
We're sure you'll agree, easy cleaning doesn't get much easier than that!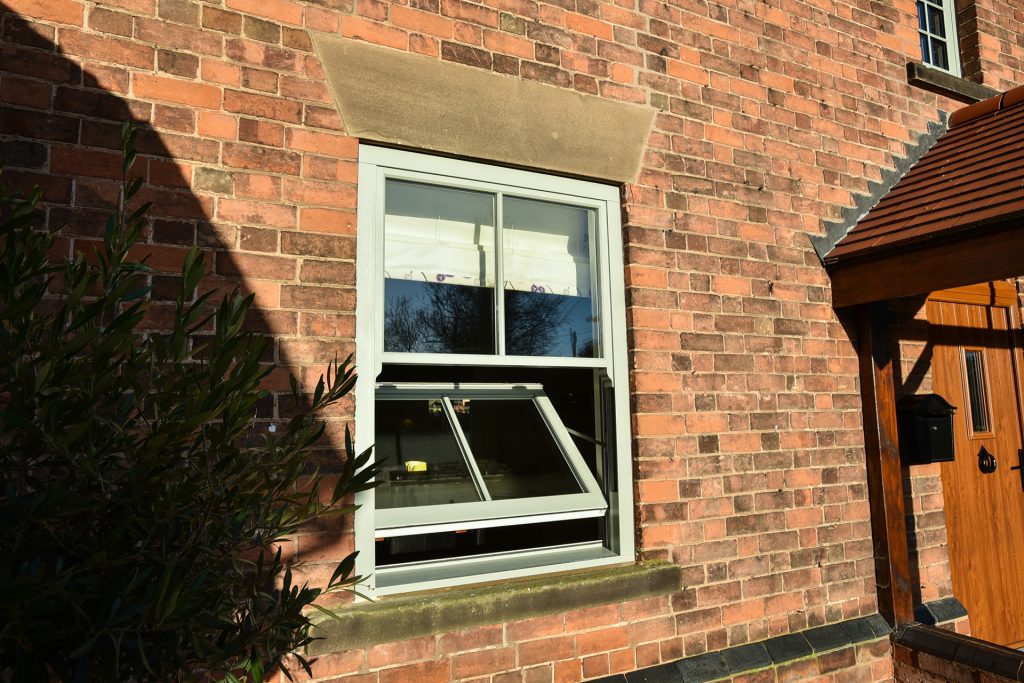 State-of-the-art uPVC sliding sash windows for Worcestershire & West Midlands homes
Available with a range of double glazing options, including obscure, toughened and acoustic laminated glass, if you're planning a sliding sash window replacement or something a bit different for a new build project, give us a call on 01905 724 085 or contact us online.
Categories: Updates